Vintage illustration for your Brands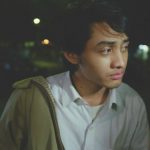 Hello there! My name is Ikrar and I am a freelance Illustrator and Graphic Designer.

I enjoy what I do and always aim for high quality work. Vintage, retro and pop art are my favourite design and illustration style types, but I can also use other styles on request.

I also design logos and branding, as well as digital illustrations and design for wedding invitations, poster events, band albums and t-shirts.

Feel free to browse my services and message me with your ideas and any projects you have in mind.
Let's work it out together!
Thank you.
100% Secure
Job is done or money back
You pay only the listed price without any hidden costs.
We keep your money until you are happy with the delivered work.
The job will be done or your money will be returned.
Why use illustration?
Illustration has the ability to re-imagine reality in a way that is familiar yet delightfully uncommon, which makes it particularly useful when an idea is difficult to explain. An illustration system is a way to enrich a brand's visual language and say more nuanced things that a logo, color scheme, typeface, or even words cannot convey alone.
"A picture is worth a thousand words" is a phrase that applies to the design world. If You Want to Represent Something Abstract, Use Illustrations
What different about vintage style of illustration?
Vintage illustrators specialize in creating images that evoke the past.
These illustrations may be in color, black and white, or sephia tones, but they always harken back to the illustrations of yesteryear. Vintage illustrators have become highly in demand due to their niche style.
They are able to create everything from artwork for packaging, advertisements, editorial, and more.
The nostalgia factor comes into play in terms of the audience you are aiming at, with designers and marketers aiming particular vintage products at particular demographics to tap into what they find nostalgic about their own childhoods and the periods when their parents were young.
What is Nostalgic Marketing?
Many contemporary brands have realised the power of tapping into nostalgic marketing for their products. Giving a product, such as an item of clothing or advert, a stylistic reference to the target market's nostalgic decade is a surefire way to increase sales.  Note how lots of brands now targeting the millennial market are looking at the design styles of the nineties to make their products appear more nostalgic.
Why choose me as an Illustrator?
- I am profilic artist with more than 7 years experience in this field working with various companies and individuals,
- Not only i am skilled illustrator but with my communication skills and intuitive allow me to give my client what they want in my drawings.
- I'm a bold personality with a high level of curiosity, I always want to learn and improve new skills, to perfect myself and my works
If you looking for something extra or different to what this package has to offer, please click on the contact me button, and I will be happy to provide you with a Custom Offer.
How the process works:
1. Upload a detailed brief with all the specifications for the project, if you have any reference picture that close to your idea it will very helpfull
2. I will contact you through the Website Chat before starting your project
3. I will supply you with 2 illustration design alternative concepts for your review
4. I'll do the necessary revisions to your chosen illustration
5. Once the illustration is approved, I'll prepare your files.
You will also receive:
- Final Illustration Size 210mm x 297mm
- High Resolution 300dpi JPG & PNG Images
- Low Resolution 72dpi JPG & PNG Images
- Source file in .PSD / .AI / .EPS will be sent too for standard & premium package
NOTE: Source files supplied as an editable Illustrator (AI) file of chosen concept only, and Photoshop (PSD) file will be in separated layers.
I have some picture reference that describes my idea about the drawing
Yes, it would be helpfull if you can show it to me.
Vintage 1
US $ 179.00
1 Vintage character without background in black & white

What's included?
Bespoke Design
Full Right License
Source File
High Resolution
Full body character
Figure
Concepts Sketch
Revisions: 3
Delivery Time : 5 days
Vintage 2
US $ 268.00
1 - 2 Vintage character with background in black & white

What's included?
Bespoke Design
Full Right License
Source File
High Resolution
Full body character
Figure
Concepts Sketch
More than 1 character
Background/scene
Revisions: 3
Delivery Time : 7 days
Vintage 3
US $ 357.00
1 - 3 Vintage character with background and full colour

What's included?
Bespoke Design
Full Right License
Source File
High Resolution
Full body character
Figure
Concepts Sketch
More than 1 character
Background/scene
Colour
Revisions: 5
Delivery Time : 10 days
| | BASIC | STANDARD | PREMIUM |
| --- | --- | --- | --- |
| Name | Vintage 1 | Vintage 2 | Vintage 3 |
| Description | 1 Vintage character without background in black & white | 1 - 2 Vintage character with background in black & white | 1 - 3 Vintage character with background and full colour |
| Bespoke Design | | | |
| Full Right License | | | |
| Source File | | | |
| High Resolution | | | |
| Full body character | | | |
| Figure | | | |
| Concepts Sketch | | | |
| More than 1 character | | | |
| Background/scene | | | |
| Colour | | | |
| Delivery Time | 5 days | 7 days | 10 days |
| Revisions | 3 | 3 | 5 |
| Price | US $ 179.00 | US $ 268.00 | US $ 357.00 |
| Order | | | |