Need proofreading done for your website?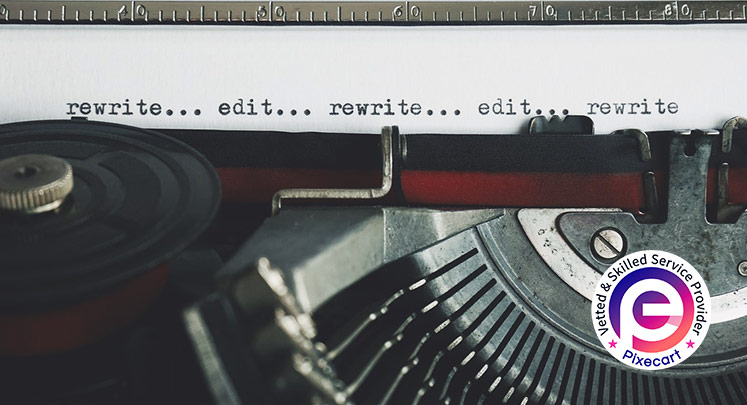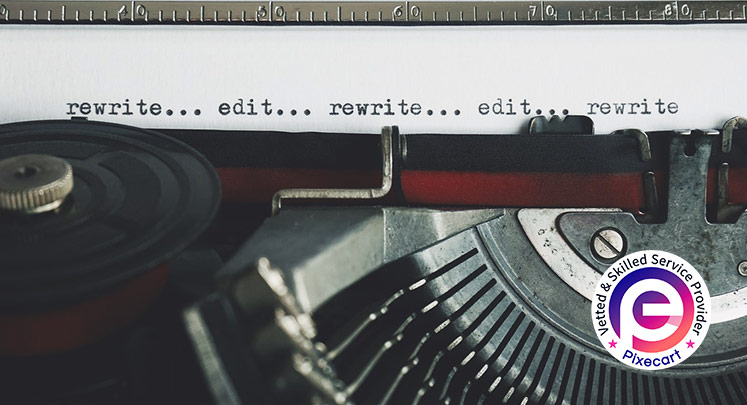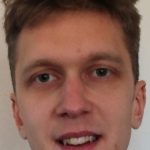 Your current copy is too technical. So technical that your audience doesn't even know what you're offering, much less how you solve the problems they're facing.

Furthermore, if you don't keep your customers' attention, they'll move on to something else.

All it takes is 5 seconds or less.

If you want to have the kind of brand that people connect with and remember, you need to explain your product or service clearly.

No meaningless fluff.

No confusing jargon.

That's where I come in.

Do you need your audience to "𝗴𝗲𝘁 𝗶𝘁"...𝗮𝗻𝗱 𝗳𝗮𝘀𝘁?

Want to work with a friendly, responsive copywriter who knows how to talk to your customers in a language they'll understand and love?

I'm Johan, a freelance tech and SaaS copywriter.

I live in Sweden, but I write in English and work wherever you are.

Before I started writing impeccable website and marketing copy for businesses on every corner of the globe, I tested software, ensuring that it was bug-free and easy to use for sophisticated people with problems to solve or lives to improve.

Perhaps because of this techie background, I have been bestowed with a keen eye for details that some might call "obsessive."

Whatever the case might be, you can rely on me to deliver a copy that is as devoid of faults as the software I used to test.

I write:
- 𝗦𝗘𝗢-𝗼𝗽𝘁𝗶𝗺𝗶𝘇𝗲𝗱 𝗯𝗹𝗼𝗴 𝗽𝗼𝘀𝘁𝘀 that make the Google giant glimmer with glee
- 𝗪𝗲𝗯𝘀𝗶𝘁𝗲 𝗰𝗼𝗽𝘆 & 𝗹𝗮𝗻𝗱𝗶𝗻𝗴 𝗽𝗮𝗴𝗲𝘀 that wins you more work
- 𝗩𝗶𝗱𝗲𝗼 𝘀𝗰𝗿𝗶𝗽𝘁𝘀 that boost your brand awareness and position you as an expert

Ready to get lightning-fast relief from the headache of having to write your own copy?

I'll take care of it for you.
100% Secure
Job is done or money back
You pay only the listed price without any hidden costs.
We keep your money until you are happy with the delivered work.
The job will be done or your money will be returned.
Be honest - is your website copy in need of a going-over?
If you don't catch those pesky typos and grammatical errors, the reader will. Many people will stop reading your copy altogether and move on to one of your competitors.

In other words - the sooner you can catch those typos, the better.

But it's more than just typos and grammatical errors - how "online friendly" is your web copy?
It doesn't matter if it's 100% typo-free - if it's hard to read, most people won't bother.

It would help if you had someone with keen attention to detail and who knows what works for the web.

That's where I come in.
What I do:
Professional proofreading and grammar checks -
Localization from British to American English (or vice versa)
Transforming large, bulky paragraphs into easy-to-digest and online-friendly web copy

Interested? Here's how you can get started:
1. Please send me a brief detailing your needs
2. I'll contact you through the Website Chat
3. You send me the copy you want me to proofread
4. I'll review and revise the copy you provided
5. Once the proofreading is finished, I'll send you a new file containing the proofread copy
NOTE: Source Files - The copy will be provided as an editable in PDF or Microsoft Word format.
Since your needs are unique, don't hesitate to contact me before your purchase to chat more about how I can meet your wants and needs.
Take Your Time
US $ 350.00
For web copy with a word count of no more than 1000 words less that only need to be proofread no later than next week.
What's included?
Feedback
Source File
Structural Editing
Line Edit
Rewriting
Revisions: 3
Delivery Time : 12 days
Time Well Spent
US $ 700.00
For web copy with a word count of 1000-2000 words that must be proofread within one week.
What's included?
Feedback
Source File
Structural Editing
Line Edit
Rewriting
Revisions: 3
Delivery Time : 10 days
Pronto Package
US $ 1,100.00
For copy of up to 3000 words that must be proofread no later than at the end of the week.
What's included?
Feedback
Source File
Structural Editing
Line Edit
Rewriting
Revisions: 3
Delivery Time : 7 days
| | BASIC | STANDARD | PREMIUM |
| --- | --- | --- | --- |
| Name | Take Your Time | Time Well Spent | Pronto Package |
| Description | For web copy with a word count of no more than 1000 words less that only need to be proofread no later than next week. | For web copy with a word count of 1000-2000 words that must be proofread within one week. | For copy of up to 3000 words that must be proofread no later than at the end of the week. |
| Feedback | | | |
| Source File | | | |
| Structural Editing | | | |
| Line Edit | | | |
| Rewriting | | | |
| Delivery Time | 12 days | 10 days | 7 days |
| Revisions | 3 | 3 | 3 |
| Price | US $ 350.00 | US $ 700.00 | US $ 1,100.00 |
| Order | | | |
Other jobs by JohanBergCopywriter