One-page WordPress website design that you'll love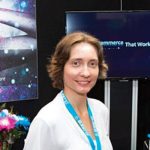 Monya is an experienced Art Director / Senior Graphic Designer with over 22 years experience in BTL advertising and conceptual design. She has won numerous awards for her work and is passionate about creating innovative design concepts that bring your ideas and brands to life.

If you would like an experienced Freelancer to do the heavy lifting for you, Monya would love to help you with your next project.
So, seize the moment, drop her a message and let's grow your business together.
Brands Monya Has Collaborated With
De Beers, YKK, Jeep, Braun, Dy-Mark, Clearline, Parker, Waterman, Crystal Aquatic Systems, Duracell, Pool Systems, Kreepy Krauly, Edblo, Life Spa Products, Paper Mate, Oral-B, Crabtree and Zephorium Soul Tonics.
100% Secure
Job is done or money back
You pay only the listed price without any hidden costs.
We keep your money until you are happy with the delivered work.
The job will be done or your money will be returned.
Looking at starting a one page website for your business or product, look no further?
I have created websites for B2B and B2C and can help you plan and manage the process from beginning to end to ensure your website hits the mark and addresses your business needs. This web design package is ideal if you are wanting a beautiful looking one page or single product website with cutting edge page functionality that's been tailored for you and your business products and/or service offerings.
5 benefits having a Microsite designed
1. Suits start-ups or any size businesses
2. Perfect if you are wanting to primarily focus on a particular service, product and/or promotion.
3. Increased brand awareness with focused content
4. Cost effective with fast design delivery
5. Powerful marketing tool
Reach out to me before placing your order to discuss your website design requirements as every business has its own needs and wants. Please click on the contact me button, and I will be happy to discuss your projects with you and provide you with a tailored Custom Offer, so seize the moment and let's grow your online presence together.
My STD Web Design Inclusions
- 1 page full-featured website built on WordPress (CMS)
- Visually appealing layout tailored for your target audience
- Modular site design options to choose from
- Content insertion
- Contact Form
- SEO plugin integration
- Mobile responsive design
- No programming required
- Self-update ability
- Social media integration
- 100% committed to your project
Optional Extras
SSL certificate - Website hosting - On-Page SEO, Basel Theme and additional plugins. Please see Order Additional below for more information.
NOTE: All of my websites are built in WordPress which is a Content Management System, a (CMS) is an easy to use program that allows you to upload pictures and edit content should you desire to do so, otherwise I offer website hosting & maintenance services to accommodate the needs for those clients who would prefer me to manage the website ecosystem.
How The Web Design Process Works
Upload your brief, we'll discuss the project together before starting? I'll implement design changes to the chosen module then provide you with a design for review. I'll make necessary revisions to the design until it leads to website approval.* (*The number of revisions vary depending on the package purchased.)
Additional Services
Product photography, creative imagery, social media imagery, catalogue design, product flyer or brochure design.
Gets You Online
US $ 399.00
Professional looking website design. Basic modular customization and design.

What's included?
1 Page
WordPress
Modular Customization
Full Rights License
Content Upload
Responsive Design
Plugins/Extensions
Revisions: 2
Delivery Time : 10 days
WOW!
US $ 588.00
Professional looking website design. Standard modular customization, design and more...

What's included?
1 Page
WordPress
Modular Customization
Full Rights License
Content Upload
Responsive Design
Plugins/Extensions
3 x Stock Images
Favicon Design
Revisions: 3
Delivery Time : 15 days
Bespoke Wed Design
US $ 698.00
You will receive bespoke web & graphic design service and more…

What's included?
1 Page
WordPress
Modular Customization
Full Rights License
Content Upload
Responsive Design
Plugins/Extensions
3 x Stock Images
Favicon Design
Bespoke Design
On-Page SEO
1 x Social Media Image Post Design
Revisions: 4
Delivery Time : 20 days
| | BASIC | STANDARD | PREMIUM |
| --- | --- | --- | --- |
| Name | Gets You Online | WOW! | Bespoke Wed Design |
| Description | Professional looking website design. Basic modular customization and design. | Professional looking website design. Standard modular customization, design and more... | You will receive bespoke web & graphic design service and more… |
| 1 Page | | | |
| WordPress | | | |
| Modular Customization | | | |
| Full Rights License | | | |
| Content Upload | | | |
| Responsive Design | | | |
| Plugins/Extensions | | | |
| 3 x Stock Images | | | |
| Favicon Design | | | |
| Bespoke Design | | | |
| On-Page SEO | | | |
| 1 x Social Media Image Post Design | | | |
| Delivery Time | 10 days | 15 days | 20 days |
| Revisions | 2 | 3 | 4 |
| Price | US $ 399.00 | US $ 588.00 | US $ 698.00 |
| Order | | | |
Other jobs by mcgraphicdesign