Written By: Kate Caston
Are you searching for an effective way to grab your customers' attention?
The answer is an eye-catching brochure. It's a fantastic way to summaries main concepts in a memorable format. The combination of stunning images and informative text instantly lets customers know what your business can do for them.
To make your next marketing campaign a smashing success, enlist a Pixecart freelance brochure designers to create a one-of-a-kind brochure. Remember, choosing the ideal brochure fold is almost as vital as the content within it. Here are our top six brochure design fold ideas.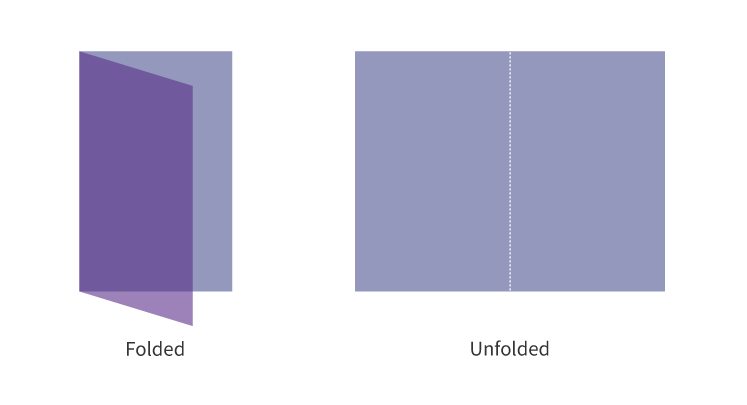 Bio-fold:
Straight to the point
This single page brochure is folded down the middle. Small and larger businesses alike prefer it due to its simplicity. A bi-fold brochure is presented in a cohesive fashion, from front to back. This structure allows your customers to absorb your message quickly and easily. As such, it should contain a clear introduction, two key points and a call to action, with accompanying visuals.

Brochure fold size ideas: Letter, A4, A5, DL or Custom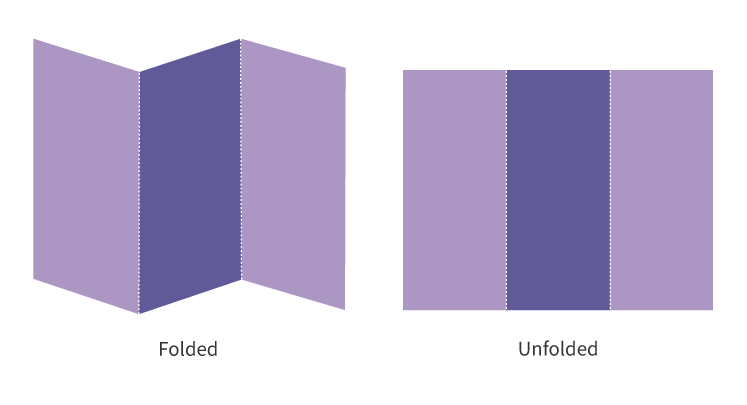 Z-fold:
Tell your company's story
The role of advertising is taking customers on a journey. This is easily achieved with the Z-fold brochure. Upon opening, readers see a comprehensive narrative (i.e., your brand's history or your product/service's "idea to execution" story). With complete control of panel length, this design lets you tell your story how you wish. You can either make it text-heavy, or image-dominated, depending on your needs.

Brochure fold size ideas: Letter, A4, A5, DL or Custom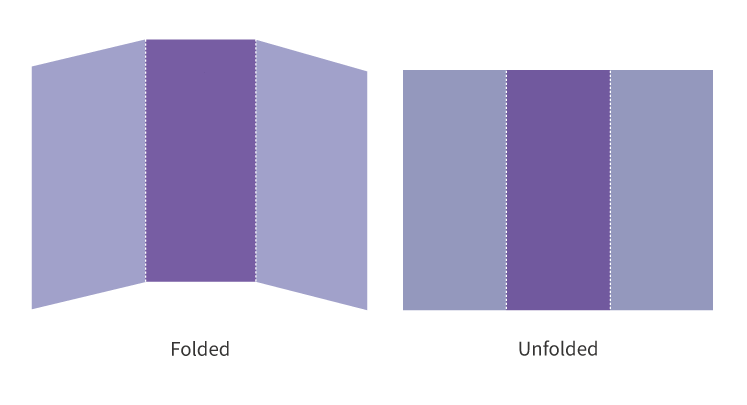 Tri-fold:
Simple, yet effective
The tri-fold brochure attracts customers' attention and is convenient, as they can be slipped right into their bags or pockets. It is one page, which is divided into three even sections, with a single side folded on top. With limited space, you can present more concise points. Using bullet points is a fantastic solution as it keeps readers engaged from start to finish, showing them everything your company can offer.

Brochure fold size ideas: Letter, A4, A5, DL or Custom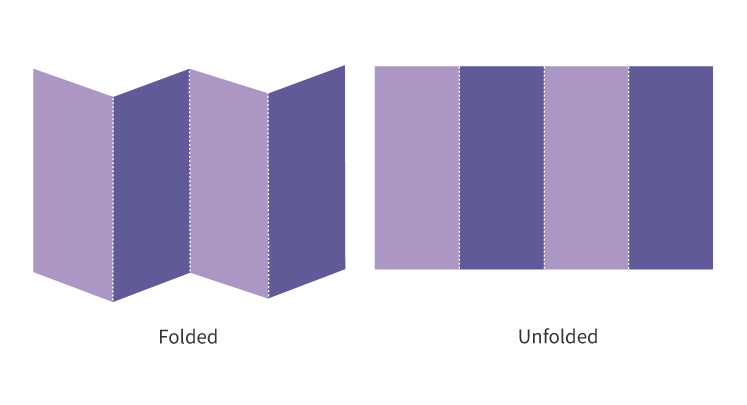 Accordion fold:
Rare, elegant style
The size and length of this fold is unlimited. While more expensive, the investment pays off. Its larger format gives more room for details to instantly grab your customers' attention. This format is chiefly used to showcase photos (i.e., fashion catalogues, etc.)

Brochure fold size ideas: Letter, A4, A5, DL or Custom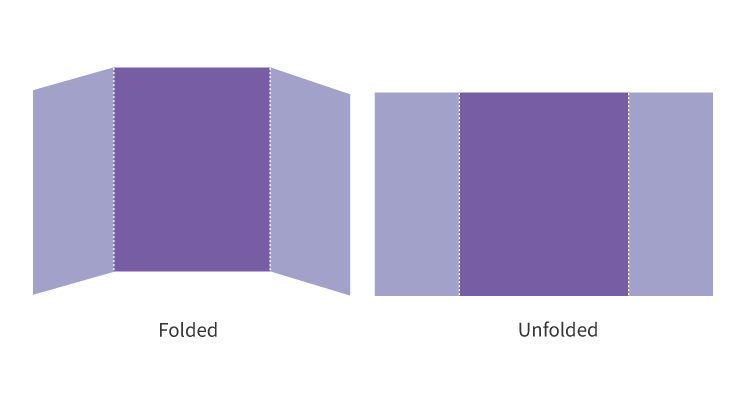 Gate-fold:
Desirable
This style features a large center page, with right and left edges for detailed content. Thought-provoking questions or stylish images often feature on the front page to pique readers' interest. This encourages them to pick up the brochure and learn more.

Brochure fold size ideas: Letter, A4, A5, DL or Custom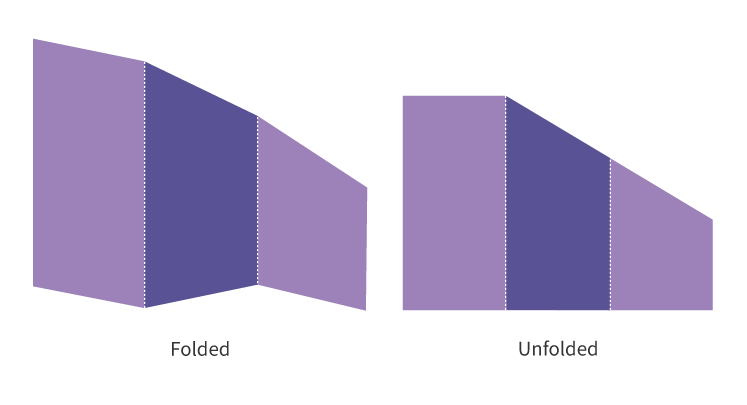 Die-fold:
Bespoke, the quirky choice
This innovative brochure is created by cutting the front panel of a Z-fold on an angle. A die-cut lets you use several pages at the same time. The humorous appearance is extremely eye-catching, encouraging readers to pick it up and learn about your company.

Brochure fold size ideas: Letter, A4, A5, DL or Custom
Selecting the ideal brochure fold
The fold you choose depends on your business goals. As you have already seen, certain folds lend themselves to humor or product launches, while others give a luxurious feel. When choosing your fold, consider the following:
All great print marketing campaigns share these traits: a well-thought-out layout, striking images and persuasive copy. Featuring a catchy headline with professional photographs can encourage potential customers to pick up your brochure, rather than ignoring it. This can create many potential leads.
Explore samples of high-quality pamphlets and brochures created by our talented freelancers.
Partner with our freelancers for guaranteed project success
To make your next video marketing campaign a smashing hit, hire a freelance brochure design expert to create a one-of-a-kind product or company brochure for your business.
Editor's Note: A version of this post originally appeared on Shutterstock. © 2021 – Artworks, Brands & Trademarks are the property of their respective owners and creators. Images are displayed on behalf of registered Pixecart.com users.